Total Drama Cruise is the third season of Wildspanishdude's Youtube Camp.
Overview
Total Drama Cruise is the third season of Wildspanishkid's camp. It was confirmed March 1st 2014. This season will take place on a boat. There will only be 11 episode during this season. There will only be 15 contestants playing this season.

Contestants
Cody - Agdude6
Kitako(OC) - Kankero2000
Heather - Ali Sadik
Courtney - MsAwesomeCrew
Lindsay - Sian Levko
Trent - Zameed Akbar
Dakota - Alexis Smith
Dawn - LuigiMariofy
Dave - ClutchGamer
Ella - RobloxHunter123
Duncan - Sup3rnint3nd0
D.J - RobloxHunter125
Gwen - Codyfan4ever
Tyler - Gaberiel Williams
Important
This season has 16 episodes. They will sing each episode. They will travel to some locations near water.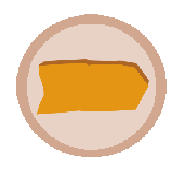 The Two Teams are going to be called Team Wave and Team Plank. The very first episode of Total Drama Cruise will not have teams right away. At the end of the episode one player will go home. The two winners get to Choose their Teams.
Elimination Table
Community content is available under
CC-BY-SA
unless otherwise noted.